Our mission is to further the art of magic by providing the best magic tricks on the planet as well as creating comprehensive learning environment with some of the best magicians in the world and have the best magic shop we can possible have.
Magic Tricks is our passion
MagicTricks.co.uk is arguably the UK's most successful Magic Shop. Based 20 minutes from London this Magic Shop has been around since 1998 and has been at the forefront of creating the most unbelievable magic tricks for over a decade.
The future of magic tricks relies in the youth of today which is why MagicTricks.co.uk sponsors some of the most important magic competitions in the United Kingdom, the Magic Circle's Young Magician of the Year competition and the Edingburgh Magic Festival Championships.
The History of the Magic Shop UK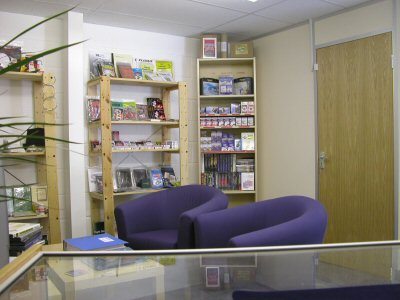 MagicTricks.co.uk is one of the leading online magic tricks shop in the UK. From small beginnings MagicTricks.co.uk has grown to be one of the largest stockists of magic tricks in Europe, which means our bulk buying allows us to pass on the saving to you as customers. Owned and operated by respected UK magician and Quick Change Artist Keelan Leyser and Charlotte Marie and their great team who have devoted their every waking minute to building MagicTricks.co.uk to make it the number 1 magic tricks company in Europe. The MagicTricks team love everything magic and take pride in offering you some of the best customer service you will find online as well as the most up to date and innovative magic products available. We also strive to make our website one of the most advanced not just in the magic industry but when compared to any ecommerce site you'll find on the internet. We listen to advice from customers and try to give them the best user experience online we can.
We have been established since 1999 and were one of the first magic retailers to set up online. Founded by a couple called Carl Fraser and Wendy Simpson they began running MagicTricks.co.uk out of their basement, until it became too big and moved to a small warehouse in Ashford, Kent. After some years, MagicTricks outgrew the Ashford warehouse and moved to Headcorn, Kent and was eventually purchased by British Magic Grand Prix Champions Keelan Leyser and Charlotte Marie.
As well as stocking all the staples of magic and high quality main stream products we are also proud to offer you some exclusive items that can only be found on our site – MagicTricks.co.uk. MagicTricks.co.uk has managed to gain a great reputation in the magic community, magic creators and inventors feel at ease about working with us on exclusive magic projects which allows us to pass on exclusive items only available through us to our loyal customers. We also pride ourselves in investing our profits back into researching new ground breaking magic effects, starting with the 'Leyser 2020 device' back in 2004 up to recently the 'Mind Pad' in 2010.
We are aware that there are hundreds of new magic tricks being released every month… however, we try to be selective and only stock the highest quality products. If we receive negative feedback regarding specific products for whatever reason, we look at each case individually then make a judgement as to whether we should continue stocking this item because of that negative feedback. We want our customers to be totally satisfied with the products they receive as well as our customer service.
MagicTricks.co.uk has a large network of incredibly dedicated people that make the company work as well as it does. Headed by Keelan Leyser and Charlotte Marie who have an extensive background in both magic and ecommerce. Being working professional magicians and Quick Change Artists Keelan and Charlotte are in a prime position to road test the new magic that inventors bring out as well as sourcing great magic from all around the world during their international performances. Aside from that Keelan's role within the company is running the technical and programming side of the site. Charlotte handles the financial, product buying and accounting side of MagicTricks.co.uk Click here to read more about Keelan and Charlotte.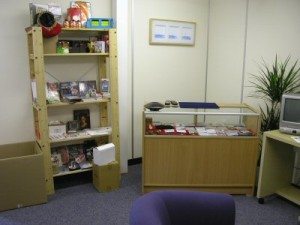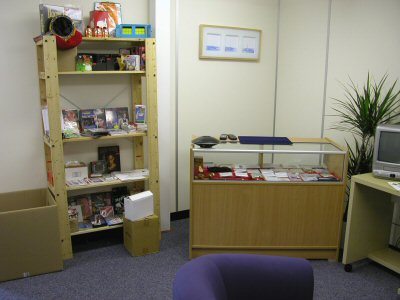 We are proud to offer you same day dispatch  from our warehouse on listed magic tricks on our main website MagicTricks.co.uk at some of the most competitive shipping rates in the industry, we do not profit from shipping. All items advertised on this site are in stock and ready for same day dispatch – of which we will do on all orders placed before 2pm weekdays. All our UK orders go out by First Class Recorded delivery which means in many cases our customers receive their items the next working day.
Magic Direct Limited owns the company and brand MagicTrick.co.uk but over the years MagicTricks has developed further brands to assist magicians, hobbyists and professionals alike as well as corporate and private customers and clients with a number of new ventures including the popular CloseUpMagicians.co.uk.
We have created a whole area on the site dedicated to customer support and a dedicated phone line which is : 0843 289 6644.  We try to get back to all our enquiries as fast as possible and therefore encourage you to use our Helpdesk rather than emailing us directly as sometimes emails can get lost as we receive hundreds per day, but with the Helpdesk service everything is logged and it is checked continuously throughout the day.
We also try to provide you with as much information regarding products as is available to us, whether it be additional images or videos, customer feedback or reviews. Where possible we also provide a difficulty rate of 1 to 5. 1 being the easiest tricks (mainly designed for children) up to a 5 which is very difficult sleight of hand and difficult manouvers which are only recommended for the most skilled of magicians and professionals.
We have a large number of opted in customers that have signed up to receive our MagicTricks.co.uk newsletter which offers exclusive discounts and promotions for our loyal customers. We strongly believe in not spamming our customers, so only send emails every now and then and not every day or every other day like some other online magic retailers.